Tulsi Chanrai Foundation Eye Hospital
(Managed by Aravind Eye Care System)
Monday - Friday | 8:30 am - 4:30 pm
Saturday | 8:30 am - 12:30 pm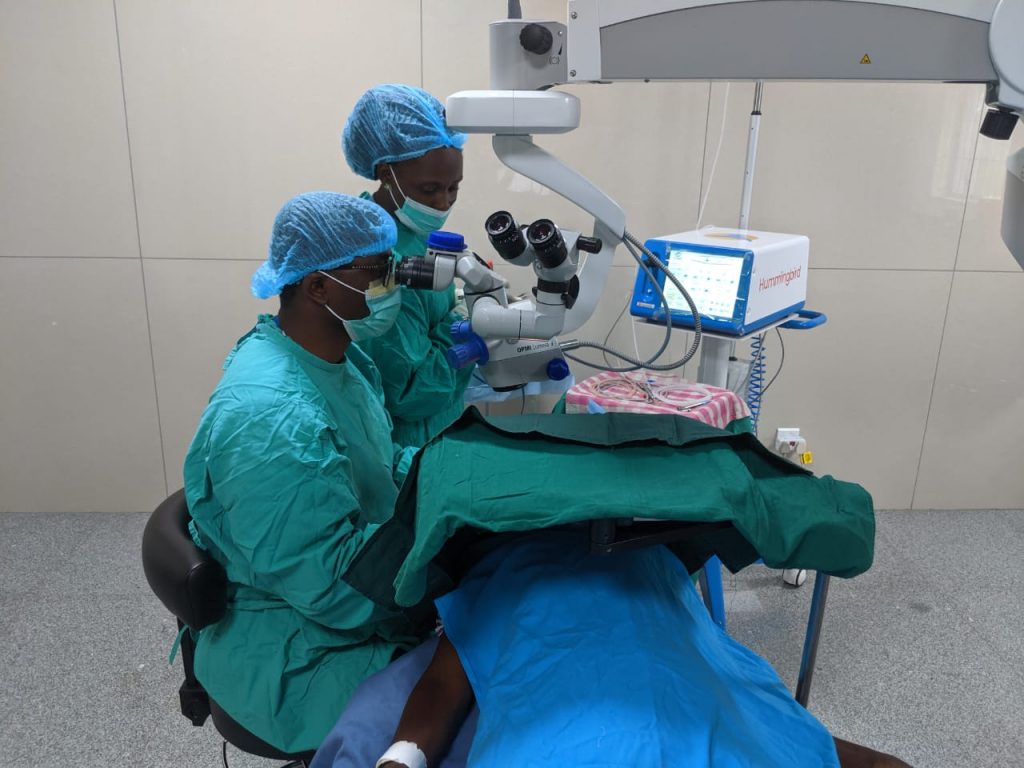 Welcome to
Tulsi Chanrai Foundation Eye Hospital
Tulsi Chanrai Foundation Eye Hospital (TCFEH) a major milestone in the history of Tulsi Chanrai Foundation (TCF) a part of Mission for Vision program.
TCF is an International Non-Government Organization (INGO), established by the Chanrai family in the year 1992
Under Mission for Vision, so far, TCF has restored vision of over 126,000+ underprivileged Nigerians through free eye surgeries.
Avoidable blindness is one of the major development challenges across the globe and Nigeria is no exception.
TCF has put up a state-of-the-art eye hospital in Kukwaba, Abuja, which was formally commissioned by His Excellency, the President of Nigeria on the 11th of July 2019.
We make quality eye care services available and accessible to everyone and through our subsidized costs and the services make it affordable to every section of the society.
TCF Eye Hospital is a 54-bed hospital, running in technical collaboration with Aravind Eye Care System (AECS), India who are one of the largest providers of eyecare in the World.
Through free outreach camps conducted within a radius of 100 km around Abuja, we identify underprivileged patients needing cataract or other surgical interventions. Transport to and from the hospital, screening camp, high quality eye surgery, boarding and lodging, medication and post-operative review is provided totally free of charge to the underprivileged community.
TCF medium term plans include increase in bed capacity to 100 and establishment of a training institute for enhancing indigenous ophthalmic capacities across Nigeria.
We provide diagnostics, treatments and correction for different types of eye related conditions like Myopia, hyper-myopia, Cataract, Glaucoma, astigmatism etc.

Eye Checkup

Children Eye Care Services

Low Vision & Rehabilitation Services

Medical Retina Services

Cataract & IOL Services

Glaucoma assessment & treatment

In House Pharmacy

Patient Counselling services

Insurance & Cashless facility

Outreach Services

Community Ophthalmology Services
Screening at outreach camps
Quality Eye Care at Affordable Rates
Camp Operation Free Surgeries
'The level of technology and staff relationship with patient is fantastic. What an efficient service provider. Keep it up. Kudos'
'Great effort. World class facility and perfect way of giving back to society. All the best'
'One of the most impressive eye care centres I have seen in the world! Well done and keep the standards high'.
'Impressive outfit worth replicating across our country. Please keep it up'
'A good place to visit and am glad to know that the Tulsi Chanrai Foundation is doing wonderfully in supporting good vision particularly for the underprivileged'
'A great effort. This is good and I highly recommend your facility and hospitality to my friends and family. Well done and God Bless'
'Excellent Service, Welcoming environment, Polite and friendly personnel. Will surely recommend to others.'
'Very organised and clean hospital. Impressed with charity work. More power!'
'Truly impressed & touched with the Mission of TCF. Thank you very much for your great humanitarian operation'
'I am impressed with the facilities, the ambiance, the concept and the systems. It is a blessing for the poor of our society and a good source for medical tourism for Nigeria. I wish TCF all the best.'
'I was impressed by the architecture, hospitality as well as hygiene. I will be more than pleased and recommend this hospital whenever the need arises'.
Few of the Beneficiaries of TCF Eye Hospital
Came with HM (Hand Movement) Vision and going home with 6/18 vision.
with Congenital cataract – Underwent the cataract Surgery for both eyes, Pre OP Vision : Counting Fingers, Post OP vision: 6/6
Came with LP+ (Light Perception) Vision and going home with 6/12 vision.
Procedure done: Corneal suturing under General Anesthesia. Was able to recover sight.
A 10-year-old child dropped out from school due to cataract for more than 5 years all hopes were lost and her family assumed she would be blind forever. Our surgeons successfully operated for cataract and now she is ready to face the world with new dreams and aspirations with a pair of healthy eyes to fulfil them.
The boy underwent a Cataract Surgery under General Anesthesia and sight was restored.
Always check this section for recent news.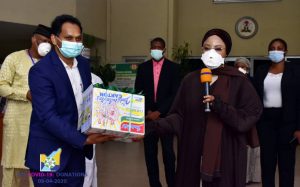 Io help cushion the effects, on residents of Federal Capital Territory (FCT), of movement restriction over COVID-19, an Indian firm
Read More »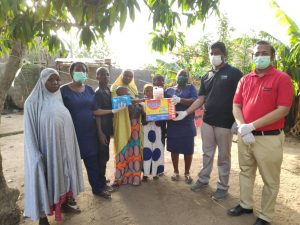 TCF & Kewalram Chanrai Foundation continued providing Primary Health Care Services to communities & additionally, Palliative Care to 1200+ families
Read More »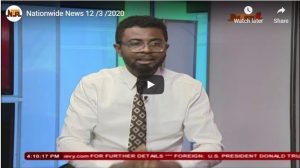 Dr. Johnpaul Okolo at Tulsi Chanrai Foundation eye hospital discusses Glaucoma with NTA on World Glaucoma day.
Read More »